"Your Extended Sales Team, helping you to increase your new business sales pipeline."
Sales Links Consultancy was founded by Samantha Lakin after she saw a niche in the market for offering affordable and flexible telemarketing services to small to medium sized businesses who are great at delivering their own products or services, but need help in being proactive in getting new sales leads.
With bases in Lincolnshire, Berkshire, NE England, and the South Coast, Sales Links works with clients all over the country, calling into prospects worldwide. We are a team of experienced sales professionals who will work with you to provide your business with qualified sales leads for you or your team to close into revenue.
Our team support all different types of businesses ranging from small independent companies to large corporates in different industries but the common thread is constant – they need a sales process and sales pipeline. That's where the Sales Links team can help – after an initial sales workshop where we get to know more about our client's business, we put a plan in place on how to increase their sales revenues, then go and do it!
Sales Links acts as an extension to our client's existing sales team, or in many cases, we are the client's sales team. We've been doing this for a long time now so we know what works and what doesn't when it comes to identifying qualified sales leads.
By using proven, effective and dynamic processes we make sure the right message gets to the right people in the right way which gives our clients researched, qualified sales leads to close. We don't just advise on what you need to do, we do it!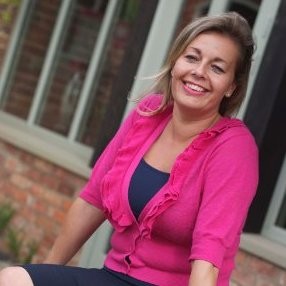 Samantha began her telemarketing business 13 years ago, after a successful career in the IT software industry heading up direct sales, business development, channel and partnership teams across Europe, Middle East and Africa. Samantha's experience in the technology sector has enabled both her and her team to work with some of the major players in this space, such as IBM, Microsoft, Sun Microsystems to name a few and run and manage successful lead generation campaigns. Samantha has ensured that Sales Links is very process driven which has allowed the business to enter into other sectors across the board. Her team have been worked on various telemarketing and lead generation projects over the years, focusing on sectors from IT, facilities management, life sciences and manufacturing to accountancy and business coaching, generating thousands of sales opportunities, leads and appointments for clients.
Peter Hall

Managing Director - HUBSolutions

"Being able to focus on the development of our solutions, following up warm leads & conducting demonstrations whilst Sales Links promotes our name in the market is very effective"
Steve Thompson & Heath Upton

Directors - ENGL

"We are speaking to companies & organisations that we did not have the bandwidth to approach previously. Sales Links has been an invaluable asset to the company and we look forward to continuing working with them"
Amie Woods

Marketing Manager - Reference

"SmartStream is a global software and managed services provider in the financial markets sector, with an impressive base of more than 1,500 customers. Sales Links has been working with SmartStream for a number of years now, providing a wide range of services, including: webinar follow up, event follow up, contact acquisition, data cleansing, white paper download/webinar follow up and ultimately lead generation. The focus of our work is UK, European and US markets. Along the way, Sales Links have produced some impressive results for SmartStream and will highly recommend them"
Andy Mutton

Sales Director - Ivar Jacobson

"Sales Links provided us with an excellent tele-marketing capability for 18 months. They covered all the bases, including lead generation & qualification, appointment setting and account profiling. Their approach to lead nurturing was particularly effective, ensuring that our sales people were able to engage with warm prospects at the right time. All in all, Sales Links provided a first class, highly professional service, and they were a pleasure to deal with at all times."
Katharine Rose

Director – Ahead for Business

"Sam and I have worked together on various telemarketing projects for several years. Some have been one off campaign follow ups, others ongoing lead generation and some more technical, involved campaigns that required more in depth knowledge of the sector we were working in. I trust Sam implicitly, she is professional, knowledgeable and highly experienced. In order for me to trust another professional to represent my telemarketing consultancy and lead generation business, Ahead4business, I have to have complete confidence they can deliver the results for my client and Sam has done this consistently for years. I will continue to work with her and her team for many years to come."
Ian Palmer

Innovation Manager – Spark Fund Programme

"Having engaged Sam to work on our behalf on direct B2B sales development. I always found her to extremely professional and capable as well has having a friendly personality, that made her absolute pleasure to collaborate with."
Krys Szokalo

Director - KCS Management Consultants Ltd

"I was first introduced to Sam almost three years ago when I engaged with a client to undertake a strategic growth programme. Sam was already successfully helping the client with lead generation and marketing and following her decision to establish Sales Links Consultancy, I introduced Sam to the ICE Partnership as the company's marketing and lead generation specialist having recognised the quality of work Sam and her team undertake and the positive outcomes Sales Links has been achieving. Sam comes highly recommended to any business that wants to increase its customer base and grow sales."
Hedley Apperly

Director – SELECT Software Tools

"Sam and her team understood the tele-sales needs of Select from the outset. She was professional and energetic , and generated some good leads for us. I would highly recommend Sam and her company."
Steve Coombes

Director - T-Plan

"Samantha and her team have been a real success for us, communication has been clear and concise with the standard and volume of work exceptional.
A real value add to our business, Thanks"
Andy Kane

Director

"We at Spalding Air Conditioning have found Sales Links to be a very proactive, professional and well organised resource for our business. They communicate very effectively, keeping us up to date with progress, whether it's a one off sales call or a campaign that we've targeted. As our relationship develops we truly feel as though we have gained our own personal sales team. Each month we are quoting for new business which we wouldn't have been aware of if it wasn't for Sales Links. We would highly recommend their services to anyone in need of some organised sales leads and marketing campaigns to generate new business"